South Africa, The story so far
Rim of Africa is truly epic annual mountain journey through South Africa's Cape Fold mountains. It all began as one man's search for healing—a long, rugged pilgrimage through unmapped and unpathed mountain—a brave response to personal turmoil. It was and remains a radical act at just the right time, and one that has inspired hundreds more to pit themselves against these mountains' snickling snakes and abrasive rock.
The project is a story of mountain conservation, endurance and deep companionship and there's a guided thru-hike every September/October, which is broken down into 9 different traverses. Here, stars become your ceiling and the heather your mattress.
In addition to the annual traverse, Jess Tyrrell runs a Matric Enwild programme—creating opportunities for South African school leavers to spend one week in the Cape Fold Mountains, discovering natural beauty and multi-faceted biodiversity. Often, participants are at a powerful transition point in their lives, and this week long wilderness immersion provides an space for reflection—shedding of the old—to expand into the new—all while forming beautiful new understandings and appreciation of local place and specific fynbos ecology.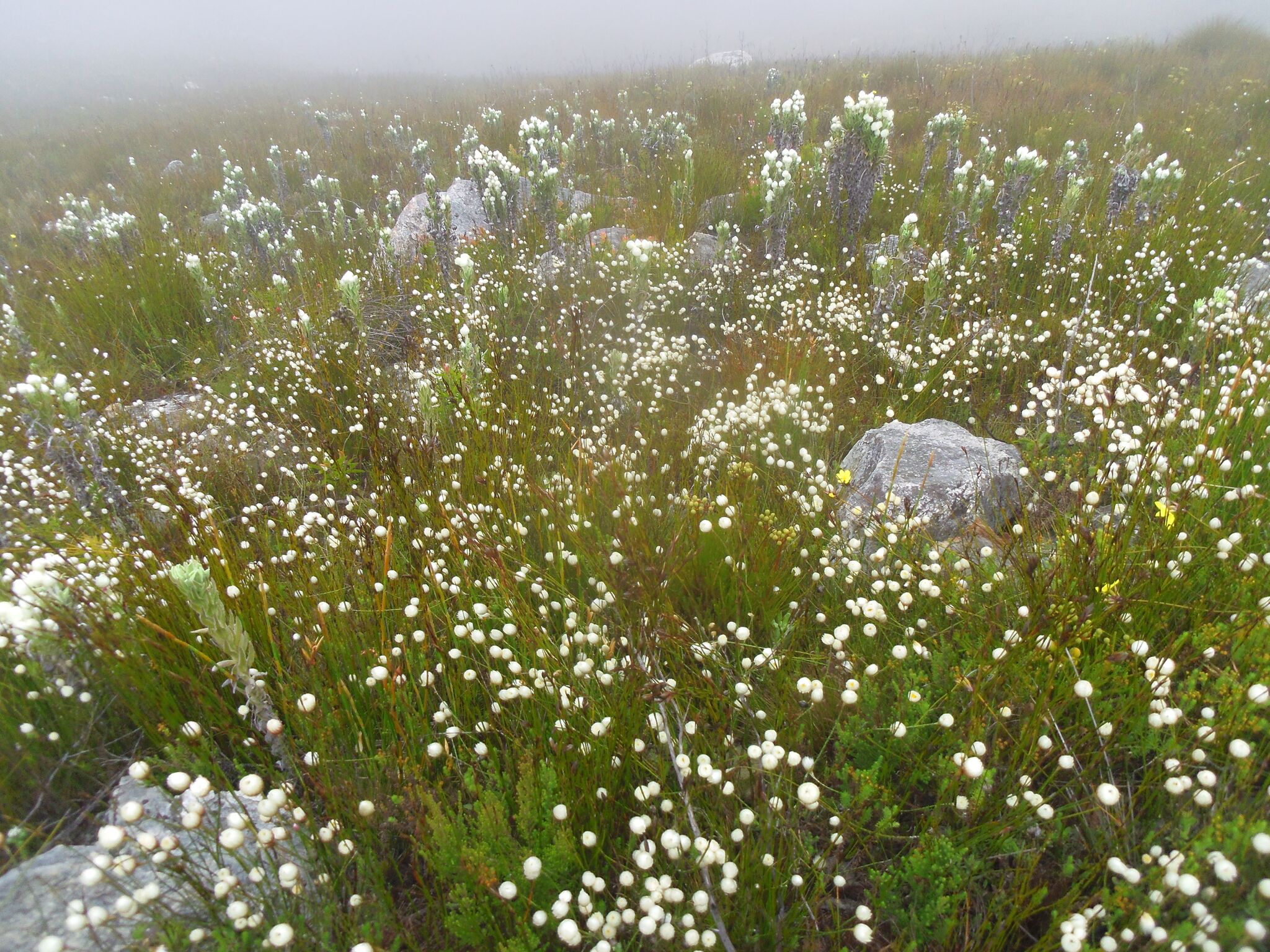 Cape Town Collective
In collaboration with the Cape region's rich biodiversity, a small group of artists-activists are developing and preserving, through experimentation and research, an incisive body of natural-knowledge, grounded in colour, texture, taste and dream, and applied to the gritty and vibrant socio-political arenas that make up modern South Africa. Performances here will be memorable, divergent and beautifully constructed.
Sign up here to receive notifications of future performances in South Africa.